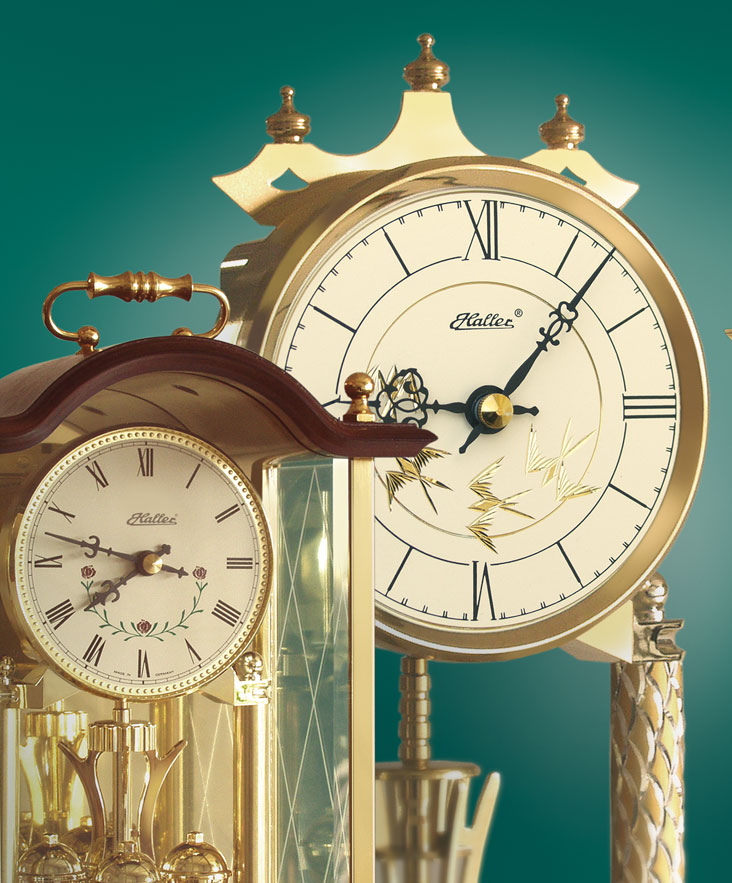 Anniversary clocks with a patented quartz movement from the Haller clock manufacturer
Only by Haller: The robust, patented quartz rotating pendulum movement without a pendulum spring is recognised worldwide, indestructible, problem-free and precise.
no fragile spiral or pendulum spring
safe and secure bearing, no use of adjustment washers
extremely quiet, slow operation
does not require an exact alignment of the watch in the "water"
extremely robust. It is not possible to overtighten.
Running time up to two years with one alkaline AA Mignon battery
---
Our lines:
---
Anniversary clocks
Basic-Line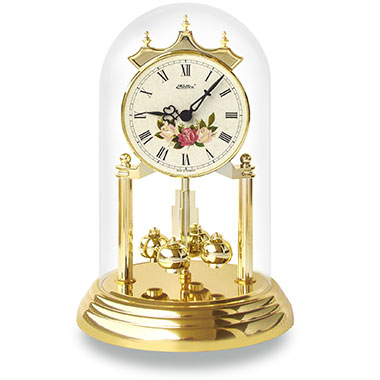 The ideal entry-level range
The Basic Edition combines simple classic design with a brass base, crystal glass cover and the tried-and-tested rotary quartz pendulum.
The "smallest" of the Basic series offer the ideal entry-level range for every watch lover.
Anniversary clocks
Quality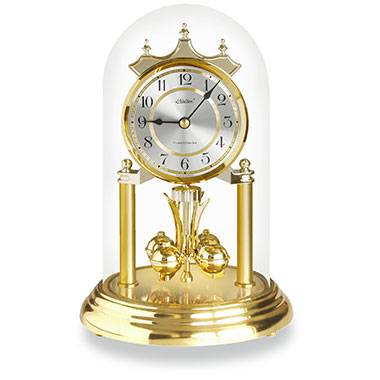 High-quality & exclusive
Classic anniversary clocks in high-quality workmanship. All clocks are equipped with a polished brass base, brass columns, metal hands, a diamond turned brass dial ring and crystal glass cover.
Our "biggest" feature a high-quality classic metal housing. These traditional anniversary clocks are also available in a 4-column design and in two colours.
Anniversary clocks
Color your life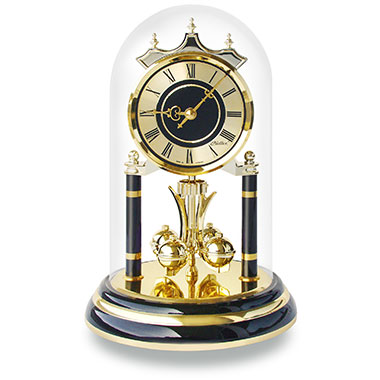 Color your life
Bring colour into your life with this edition. Available with two tone or multi-coloured dials - also available with floral motifs.
Anniversary clocks
Crystal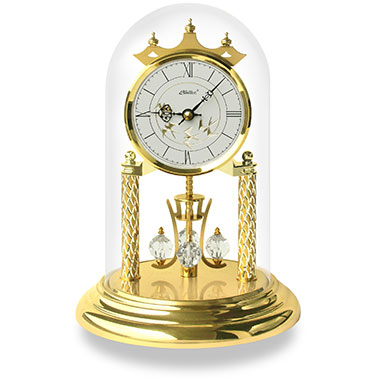 Sparkling moments
.... in our Mini, Junior and Standard sizes. Depending on the version, they come with brass or crystal pendulums, crystal glass covers, motif dials (single or multi-coloured) or with fine Swarovski crystals, for example.
Anniversary clocks
Moon Phase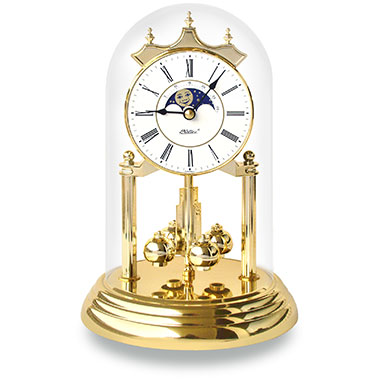 Astronomic Precision
For thousands of years, man has known that the phases of the moon affect our lives. Even today, many people don't just want to know the time, but also want to see which phase of the moon we are currently in. That is why we developed an anniversary clock with a moon phase display.
Anniversary clocks
Silverline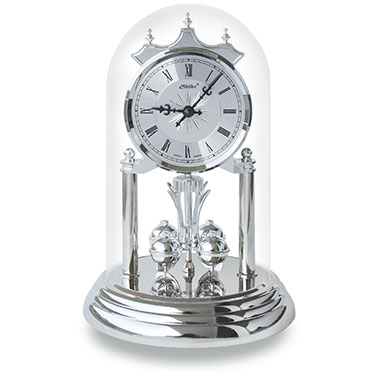 The colour makes it
Brass and gold tones don't always fit into every ambience. We developed the Silverline edition for all those customers who like to keep things simple and elegant.
Anniversary clocks
Figurines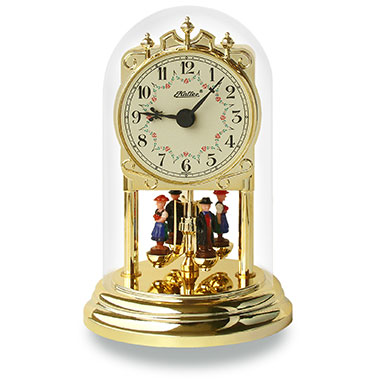 Always a favourite souvenir
Our anniversary clocks with traditional figurines from the Black Forest or from Bavaria.
Anniversary clocks
Porcelain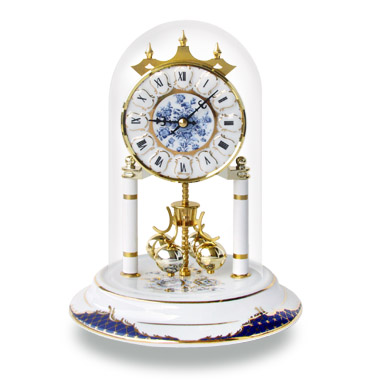 Precious beauties
from handmade production
With, for example, bases and dials made of high-quality porcelain. Available in one, two or more colours (also available in cobalt blue with fine gold embellishment) with different motifs and designs.
Radio-controlled anniversary clock
A worldwide revolution - the first radio-controlled anniversary clock made by Haller.