Haller. Tradition for 150 years
»For more than 50 years we have been pursuing the concept of combining traditional clock making and sophisticated technology with modern design«
Our company film
Committed to tradition
There is probably no other region where clock making is as firmly anchored as it is in the Black Forest. The beginnings of our company go back to 1874, when Philipp Haller was mainly involved in the construction and sale of wooden clocks. This continued into the next generations.
After successfully completing his training as a precision clockmaker with Philipp Haas & Söhne in St. Georgen, his grandson Siegfried Haller took over the business. With untiring diligence, much skill and an inventive spirit, he perfected the production of mechanical clocks.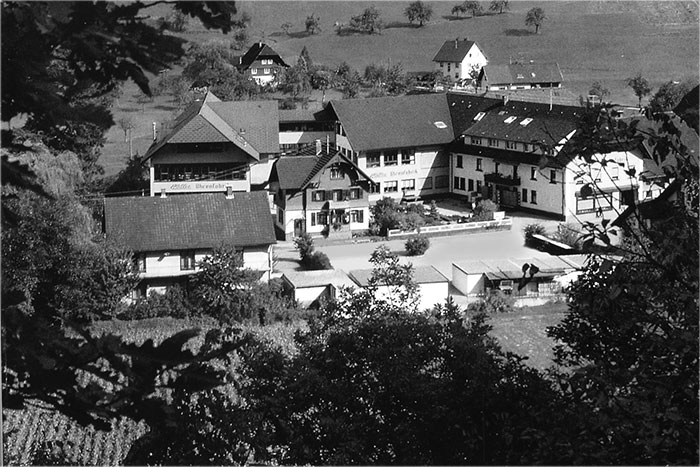 ---
Made in Germany
Since the premises in St. Georgen were no longer sufficient due to the rapid expansion of business, the clock manufacturer moved to Simonswald in 1953, the current location of Haller Uhrenfabrik GmbH. Shortly afterwards, Siegfried Haller's sons - Siegfried Haller Junior and Manfred Haller - joined the company. Over the next few years, the clock manufacturer grew into a modern, globally active company.
Since 2005, Martin Haller, grandson of the company founder Siegfried Haller Sr., has headed the renowned clock making company in Simonswald. As such, Martin Haller is the third generation to continue the long-standing family tradition of Haller clock production at the Simonswald location.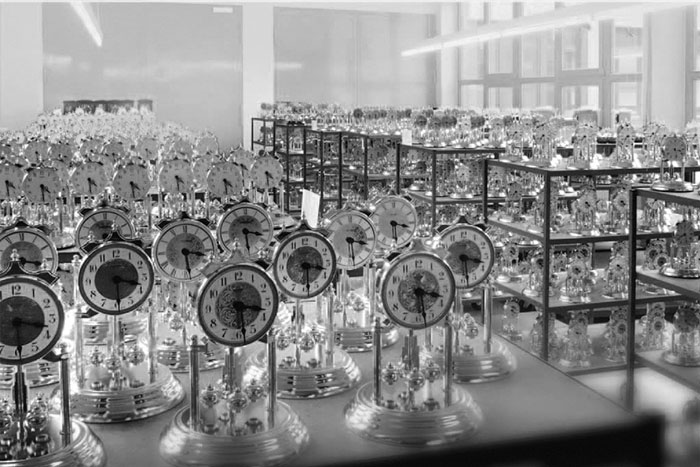 »Through progressive thinking and acting, today we are the world market leader in the production of anniversary clocks!«
After Haller Uhrenfabrik had established itself with the production of mechanical precision clocks, the range of clocks has been constantly expanded up to the present day. This was also the case in 1974, when Haller surprised specialists with its series production of an electronically controlled anniversary clock. This clock was developed and designed by Siegfried Haller Sr. The revolutionary rotating pendulum was for the first time equipped with a rigid axle, magnetic pendulum and shock protection, which - in comparison to a conventional rotating pendulum - has so far brought enormous technical and economic advantages.
We also meet the high demands of our customers with the world's first radio-controlled anniversary clock, or with the new development of the quartz-controlled "floating" skeleton movement.
Irrespective of our intensive technical research and development, a large number of extremely creative carriage clocks have been created. An example of this is the launch of the Haller Elegance models. The second generation of unique, transparent carriage clocks are already available worldwide as 'transparent carriage clocks'.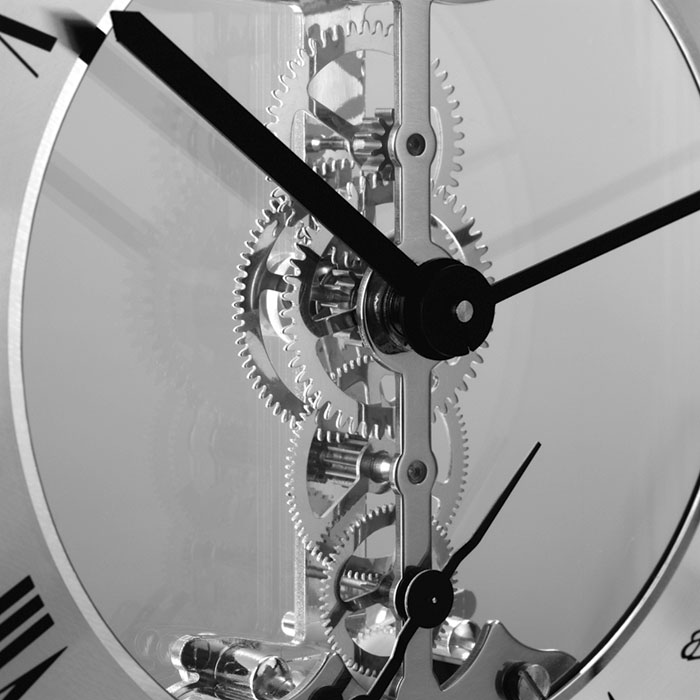 ---
It is very important to us to continue this long family tradition.
With every Haller quality clock you acquire a piece of sophisticated technology, combined with history and tradition – a valuable object that stands the test of time.
Your
HALLER Uhrenfabrik GmbH