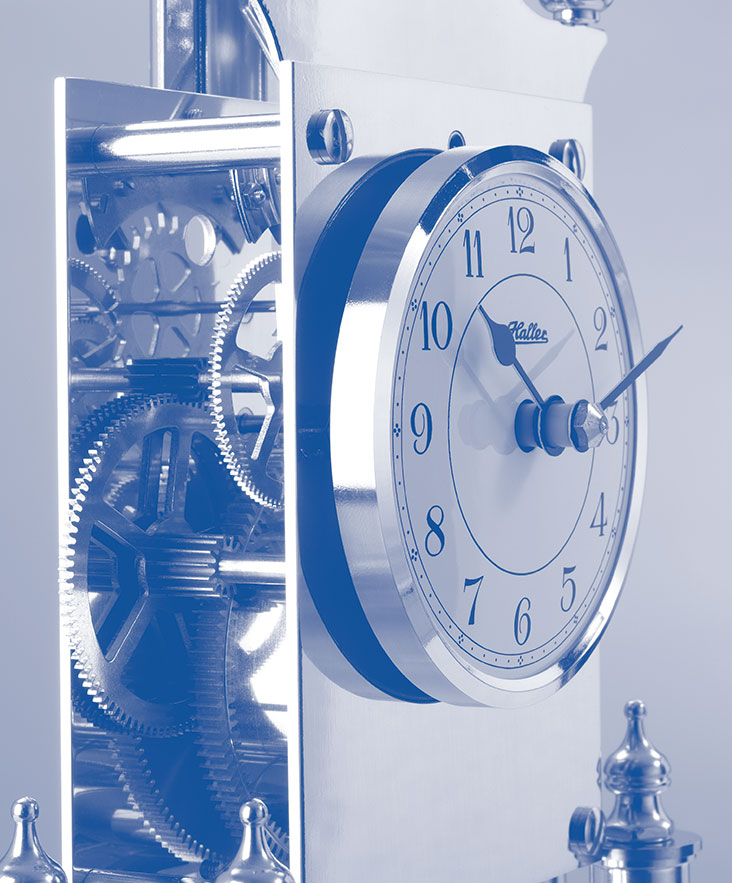 Mechanical (anniversary) clocks from Haller Uhrenfabrik GmbH in Simonswald
The production of mechanical clocks and movements is a tradition at Haller dating back to 1874.
It all began with the mechanical anniversary clock and today we are the worldwide market leader of these traditional mechanical clocks. We achieve the highest level of precision with our machinery. But even the most modern equipment cannot replace the art of clock making to achieve our movements.
They have now been manufactured for more than one hundred years, our world-famous anniversary clocks from the Black Forest. Permanent movement and fascinating technology have inspired lovers of these special mechanical clocks for generations.
View catalogue (PDF)
---
A masterpiece for the connoisseurs and lovers of fine Black Forest precision clocks.
---
Our collection of mechanical clocks includes:

Mechanical
Anniversary clocks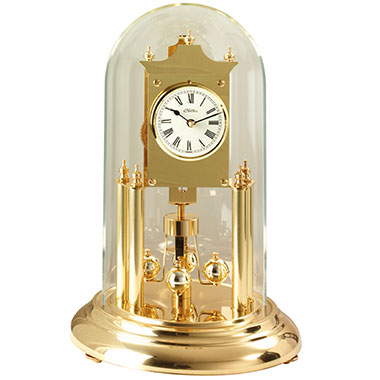 All anniversary clocks in this range have an in-house Haller-developed key wind mechanism with a slipping clutch device, which guarantees a running time of six months with perfect accuracy after each winding.
---
Mechanical
8-day
pendulum wall clocks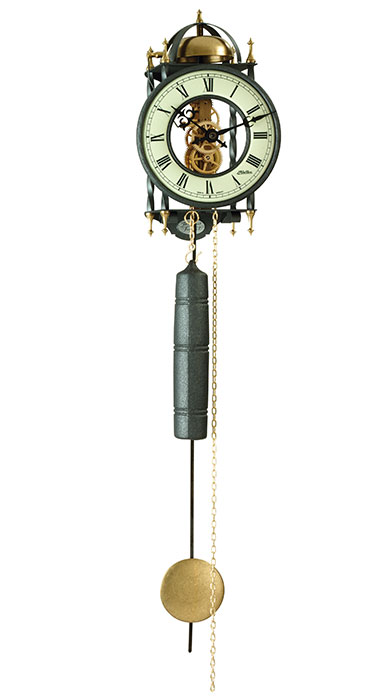 These clocks come with an 8-day chain-driven movement with a bell on the hour. They are available in modern, high-gloss polished brass, as well as in a classic wrought-iron design with antique brass, as shown.
---
Mechanical
8-day
carriage clocks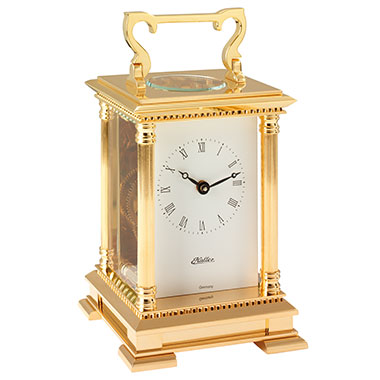 This high-quality modelseries is manufactured in our watchmaking factory according to original models of 19th century French carriage clocks. All the clocks in this range feature a high-quality brass housing with faceted crystal glass. Our specially developed spring-loaded drive guarantees a precise running time of 8 days. We use an 11-stone escapement with an Incabloc protection system, gold-plated gears and hand-polished brass for the highest demands, reliability and value stability.
Do you want to know where you can get Haller clocks?
You can find retailers in your local area here.